Museum Blog

Facebook

Twitter

YouTube

Museum Newsletter

PlayWatch Listserv
Get Out!
Tuesdays in July & August
1:00 - 3:00 PM
Get out and play!  Explore the Museum's great outdoors with a series of active hands-on programs in The Children's Garden every week. Learn more.
Wheels at Work
Wednesdays in July & August
10:00 AM - Noon
Kids climb aboard a backhoe, investigate a fire truck, get behind the wheel of a police cruiser, and meet the workers who operate them.  Explore a different vehicle each week!
Learn more.
Imagination Playground
Fridays in July & August
11:00 AM - 2:00 PM
Kids invent their own ways to play as they stack and build with huge blue foam blocks, wheels, spools, tubes and a variety of loose parts.  Construct castles and forts, create interesting sculptures and more!
Underwritten by Dominion Foundation.
After the Beanstalk: Jack, Jill & the Giant
Mondays, July 11 - August 15  •  10:30 AM - 2:00 PM
Help Jack and his sister Jill solve the giant's puzzling spatial challenges in an interactive performance that expands on the classic tale.  Shows at 10:30 & 11:30 AM and 12:30 & 1:30 PM; recommended for ages 3 and up.
Underwritten by Dominion Foundation.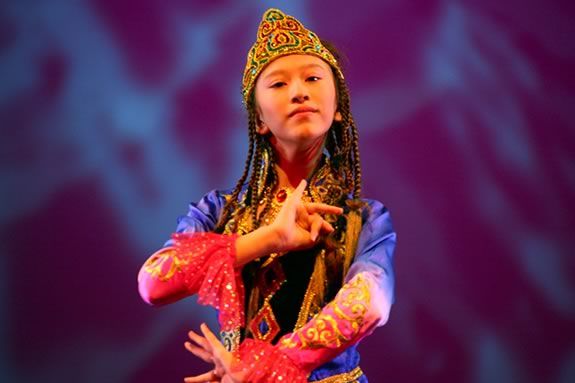 Aurora Over the Silk Road
Thursday, July 21 • 1:00 - 2:30 PM
Learn about the cultural diversity of the Silk Road in China. Enjoy an interactive performance with dance, music and games, and try hands-on activities to learn more about the people who live along one of the world's oldest trade routes.
Skygazers
Friday, August 5 • 5:30 - 7:30 PM
Kids ages 5 and up meet astronomers from Brown University Science Outreach and experiment with solar telescopes, see models of asteroids, and create their own constellations.
Admission is free from 5:00 - 8:00 PM, sponsored by MetLife Foundation.
Worm World
Saturday & Sunday, August 6 & 7  •  11:00 AM - 2:00 PM
Explore the wonderful world of worms! Kids investigate worms, observe how they wiggle, and get their hands dirty digging through a wormy habitat.
Underwritten by Amgen Foundation.
The Manton Avenue Project
Friday, August 12 • 6:00 - 7:00 PM
See "The Dialogue Play festival," entertaining one-act plays created by kids from The Manton Avenue Project. Recommended for ages 6 and up.
Admission is free from 5:00 - 8:00 PM, sponsored by MetLife Foundation.
Drop into the Museum's vibrant art and science exploration space to discover a changing schedule of imaginative activities. Create with natural and recycled materials, investigate the power of air and the movement of water, tackle creative construction challenges, and much more. Try a different theme each week! Click here for upcoming activities.
See a complete calendar of daily activities.
Learn about the Museum's exhibits.